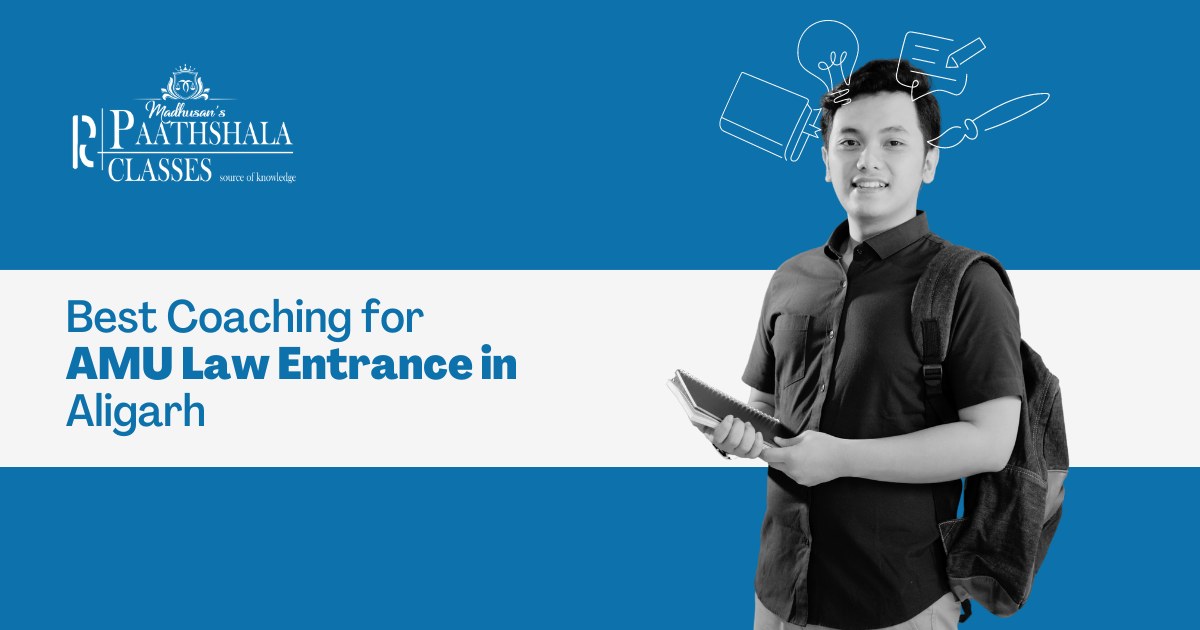 On

August 29, 2023

Tags aligarh, Aligarh AMU Law Entrance Preparation, Aligarh Law Entrance Coaching, Aligarh Law Entrance Training AMU, Aligarh Law Tutoring, AMU Law Entrance Coaching Aligarh, Best AMU Law Coaching in Aligarh, Best Law Coaching Aligarh, Experienced Faculty, Law Coaching Expertise Aligarh, Law Education Aligarh, Law Entrance Exams, Law Entrance Preparation Aligarh, Law Exam Preparation Aligarh, Law Preparation Coaching, Legal Studies Classes Aligarh, paathshala classes, Paathshala Law Classes Aligarh, Paathshala Law Courses
0 comment
Best Coaching for AMU Law Entrance in Aligarh
AMU Law Entrance in Aligarh
Aligarh Muslim University (AMU) has long been a coveted destination for aspiring lawyers across the nation. Cracking its entrance exam requires not just hard work but also the right guidance and strategy. Enter Paathshala Classes in Aligarh, the trusted name when it comes to rigorous law entrance training.
1. Why Choose Paathshala Classes?
Beyond just the conventional methods, Paathshala Classes have redefined the approach to law entrance coaching. With a blend of experienced educators, exhaustive material, and individualized attention, the institution is truly a game-changer.
2. Comprehensive Curriculum Coverage
AMU's law entrance syllabus is vast and varied. At Paathshala, there's a dedicated focus on ensuring every topic is covered, understood, and practiced. The institution's curriculum not only aligns with AMU's pattern but also anticipates potential changes, preparing students for every eventuality.
3. Interactive Teaching Approach
Paathshala believes in interaction over mere instruction. Through regular Q&A sessions, mock interviews, and open discussions, students are groomed to think, analyze, and articulate like future lawyers.
4. Mock Tests and Analysis
Regular mock tests simulate the real AMU entrance experience. These tests are followed by a detailed performance analysis, helping students identify their strengths and areas for improvement.
5. Constant Guidance and Mentorship
At Paathshala classes, educators take on the role of mentors. Their guidance goes beyond textbooks, offering students insights into the legal world, preparation strategies, and stress management techniques.
6. A Legacy of Success
Year after year, Paathshala Classes has produced a significant number of AMU Law entrance qualifiers. Their success stories resonate across Aligarh, acting as a beacon of inspiration for future aspirants.
Conclusion
In the challenging journey of cracking the AMU Law Entrance, Paathshala Classes stands as a steadfast partner. With its unmatched expertise, dedication, and commitment, Paathshala in Aligarh is not just a coaching center; it's the launchpad to legal success.