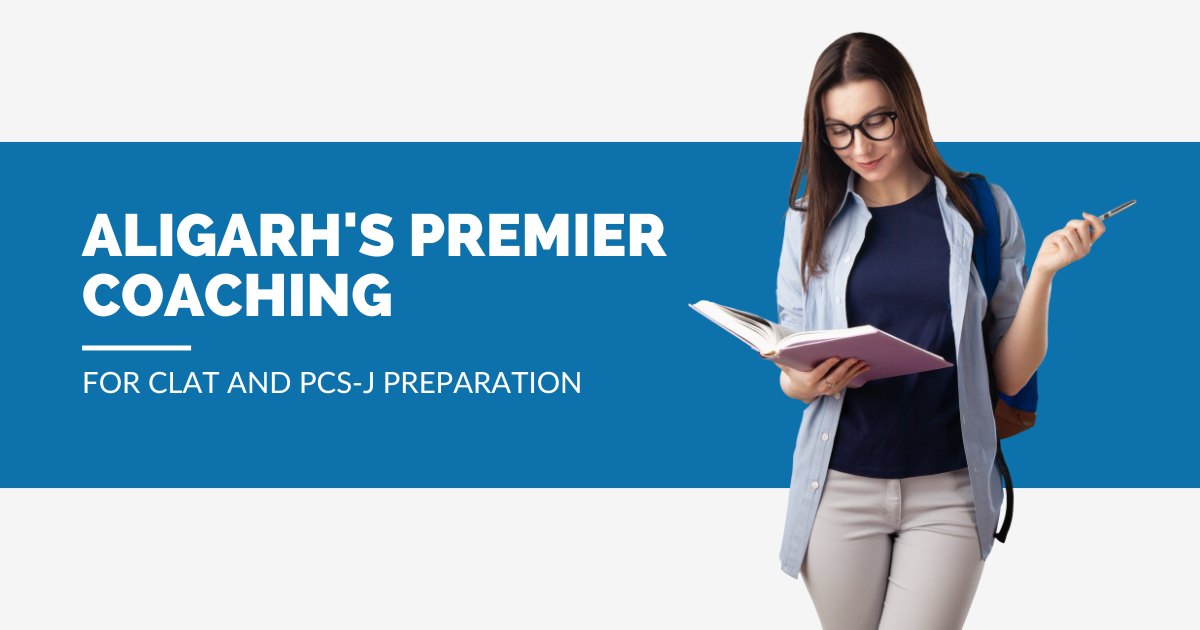 On

September 3, 2023

Tags Aligarh Paathshala Classes, Aligarh PCS-J success stories, Aligarh's best PCS-J coaching centers, Aligarh's leading PCS-J preparation institute, Aligarh's Premier Coaching, Aligarh's top CLAT coaching, Aligarh's trusted PCS-J training center, CLAT mock tests in Aligarh, Comprehensive CLAT curriculum Aligarh, Expert CLAT guidance in Aligarh, paathshala classes, Paathshala Classes Aligarh reviews, Paathshala Classes success rate, PCS-J preparation in Aligarh, Premier CLAT classes Aligarh
0 comment
Aligarh's Premier Coaching for CLAT and PCS-J Preparation
Aligarh's Premier Coaching
In Aligarh, the pursuit of educational excellence is a journey many embark upon. Among the plethora of institutions, Paathshala Classes shines as a beacon for those striving for success in the CLAT and PCS-J exams. It's not just another coaching center; it's Aligarh's Premier Coaching institution that transforms ambitions into accomplishments.
Paathshala Classes: The Origin Story
Established with the vision of producing top-tier candidates, Paathshala Classes was born out of a commitment to provide holistic education. Over the years, it has not only maintained its reputation but also set unparalleled standards in the coaching industry.
Curriculum & Methodology: A Unique Blend
What truly distinguishes Paathshala Classes from others? It's their well-researched, comprehensive curriculum tailored to suit the ever-evolving patterns of competitive exams. Coupled with innovative teaching methods, it ensures that students don't just memorize but internalize and apply their knowledge.
Faculty: The Pillars of Paathshala
At the heart of Aligarh's Premier Coaching Center is its team of esteemed educators. Boasting vast experience and an innate passion for teaching, they mentor students, offering insights that go beyond textbooks. Their guidance often makes the difference between success and almost-success.
Success Stories: Testimonials of Triumph
Every year, countless students from Paathshala Classes make their mark in the CLAT and PCS-J exams. Their stories of diligence, powered by Paathshala's unmatched guidance, serve as inspiration for countless others on the same journey. These testimonials are a testament to Paathshala's unparalleled legacy.
Conclusion: The Road Ahead
In the dynamic world of competitive exams, resting on laurels is not an option. Paathshala Classes, recognized as Aligarh's Premier Coaching, remains committed to evolving, innovating, and guiding its students towards even greater successes in the future.